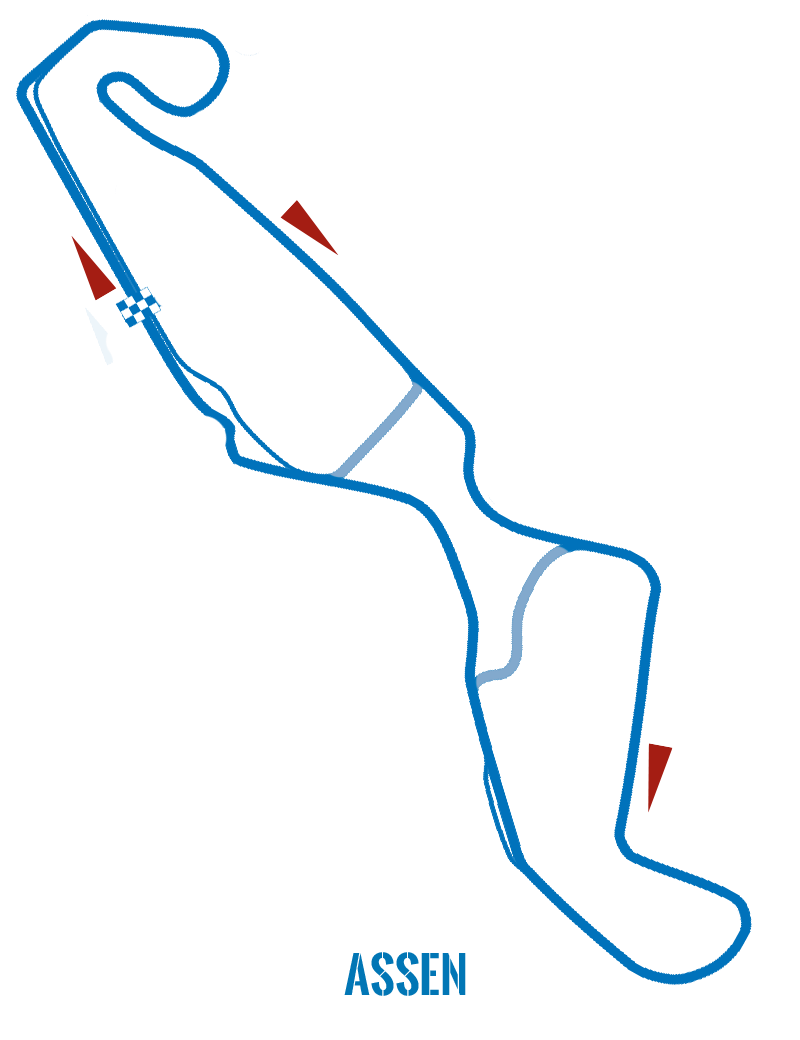  
Circuit Assen - roulage moto
Order summary
Invalide name and first name
Pilot already registered in your basket
NAME and FIRSTAME fields are required
Places for this level are no longer available
Please choose a date
Please choose a level group
Motorcycle track days at the Assen circuit.
Assen... A legendary circuit, nicknamed "the cathedral", the Assen track was first used in 1925! In those days it was a road circuit 28 km long…
Nowadays Assen is a modern circuit, rebuilt in 1999, and it hosts the World MotoGP Championship (the famous "Dutch TT") and the World Superbike Championship. With a length of 4.5 km, the Assen circuit has twelve right-hand bends and six left. It is a rider's track and a circuit designed for motorcycles.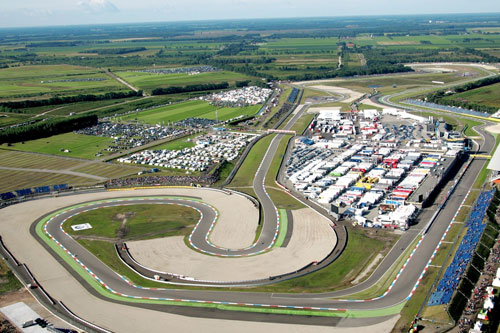 Practical information for riding at the Assen circuit
Note that, surprising though it may seem for a circuit that hosts Superbikes and MotoGP, Assen's noise limit for motorcycle track days is 95 dB. You will need an original exhaust.
Option of free camping in the paddock. WCs and sanitation facilities are freely available.
Free access for accompanying persons.
Option of hiring a pit box.
For discounted prices on travel to the Assen circuit, contact Ludovic or Yvan directly.