 
Circuit Magny-Cours - Premium Pack
The Premium pack at the Magny-Cours circuit includes :
Access to the event at the circuit with First On Track.
Access to track days.
Coaching during your days with a First On Track instructor.
You can also choose additional options with this pack (pit box/motorcycle transport).
Order summary
Invalide name and first name
Pilot already registered in your basket
NAME and FIRSTAME fields are required
Places for this level are no longer available
Please choose a date
Please choose a level group
Motorcycle track days at the Magny-Cours circuit.
Located near Nevers in Nièvre, this circuit is famous for hosting the final of the world Superbike and Supersport championships every year.  There's no doubt that the Magny-Cours circuit lives up to the event…
The Bol d'Or was also held at Magny-Cours from 2000 to 2014.
It was at Magny-Cours that Sébastien Charpentier won his second World Supersport Championship in 2006.
Naturally, the motorcycle track days organised by First On Track take place on the Grand Prix or "F1" track, which is 4.441 km long.  The track width varies from 10 to 18 metres.  The track has seven left-hand bends and nine right.
Fast and technical, the layout of the Magny-Cours circuit is very demanding.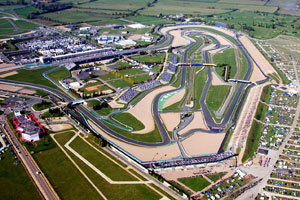 Practical information for riding at the Magny-Cours circuit
Option of free camping in the paddock. WCs and sanitation facilities are freely available.
Free access for accompanying persons.
Option of hiring a pit box
Catering: snack bar for lunch (meals not included in the registration fee).
Service station in the paddock, card payments only.