List of products by brand CIRCUIT JEREZ
Motorcycle track days at the Jerez circuit.
Located in Andalusia in southern Spain, the Jerez circuit has 13 bends (five left and eight right) and a length of 4.4 km. This is the circuit where the Spanish Motorcycle Grand Prix takes place every year. The infrastructure can accommodate nearly 250,000 spectators.
The track is wide (11 m) and encourages overtaking. The layout is a sequence of very fast curves interspersed with heavy braking. Like all the Grand Prix tracks, riding at the Jerez circuit is a joy.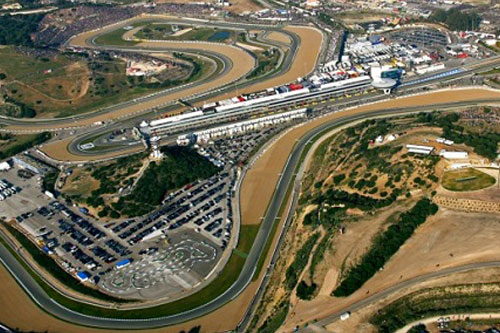 Practical information for riding at the Jerez circuit
Option of free camping in the paddock. WCs and sanitation facilities are freely available.
No noise limit.
 Free access for accompanying persons.
Option of hiring a pit box.
 Service station in the paddock.
Jerez airport is 18 km from the circuit. The circuit is also just under 100 km from Seville airport.