Bike transport to the circuit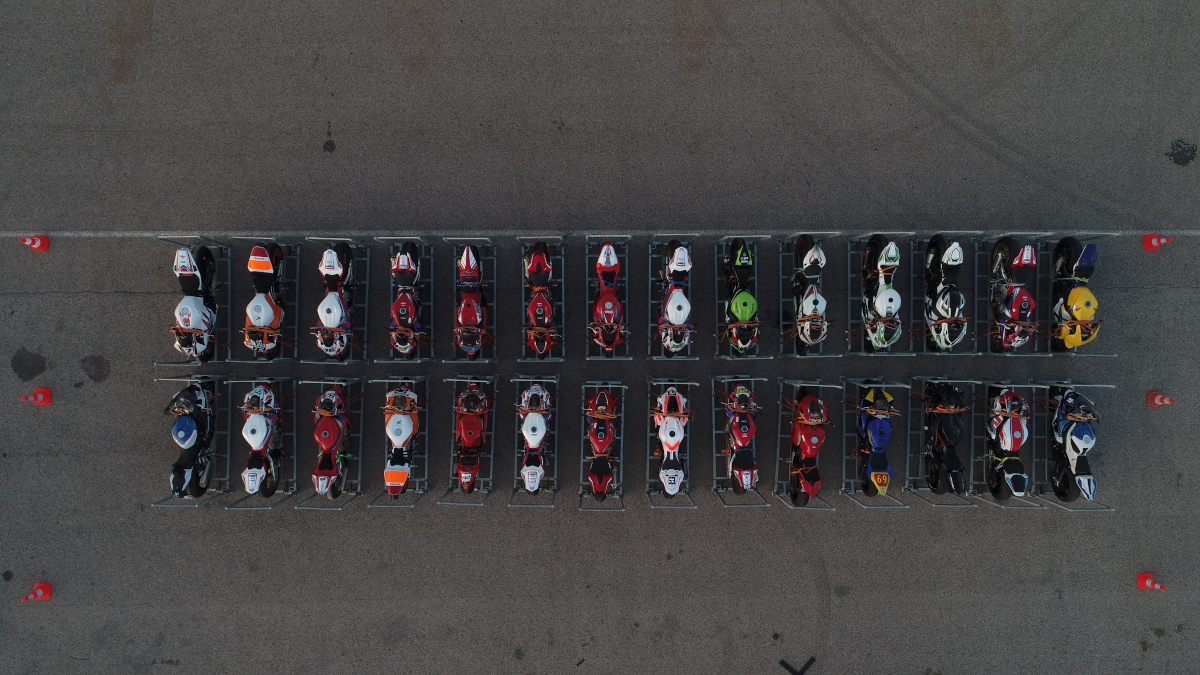 Don't worry about transporting your motorcycle
You can entrust us with the transport of your motorbike on each circuit on which you come to ride with us. You can therefore come more easily to the most beautiful circuits in Europe, without having to worry about transporting your bike yourself. You arrive directly at the circuit, like a factory rider!

Your machine is loaded on a rack specially adapted for motorbike transport, which protects it perfectly. You can have your motorbike transported from Paris (Bonneuil sur Marne), Ludres (Lorraine), Jonage (Lyon), Arles, Brax (Agen), Aurillac, Poitiers and Albens (dept 73)

Also note: if you want to ride with us all year round, you can also entrust us with the care of your motorbike, during the whole riding season. This is the No Stress pack!
Prices for the 2023 season and practical information

We can propose you today, different types of formulas adapted to each one according to your geolocation. Nevertheless, even if two semi-trailer trucks are dedicated to the transport of motorbikes, think of reserving your place as soon as you register, by choosing directly a pack which proposes the transport of your motorbike.

For your equipment, in addition to the motorbike, the accepted packaging is a 250 litre metal trunk (110 x 60 x 45). In addition, you can entrust us with :

    1 set of tyres
    1 set of stands
    1 jerry can (empty)
    1 folding chair


Departure from Apt / Arles
500€


Departure from Albens (Chambéry) Aurillac / Brax
500€


Departure from Bonneuil sur marne (Paris) / Jonage (Lyon)
500€

Departure from Ludres (Lorraine) / Poitiers

500€

For the circuits of :  Jerez, Portimao or Brno

600€

Please contact us by email or phone.
---
First On Track motorcycle transport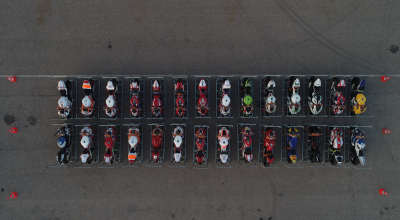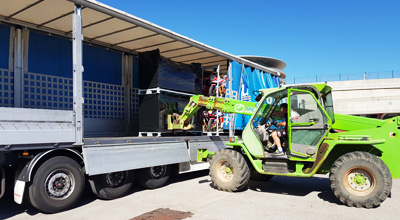 ---
Need personalised advice?
The whole First On Track team is ready to answer any questions you might have! Having trouble selecting the most appropriate package for your level? Or would you just like more information about our services? Call us, and we will do our best to answer your questions.
Call Ludovic : +33 6 80 36 68 45
Call Yvan : +33 6 71 10 28 01
Send an email : contact@first-on-track.com