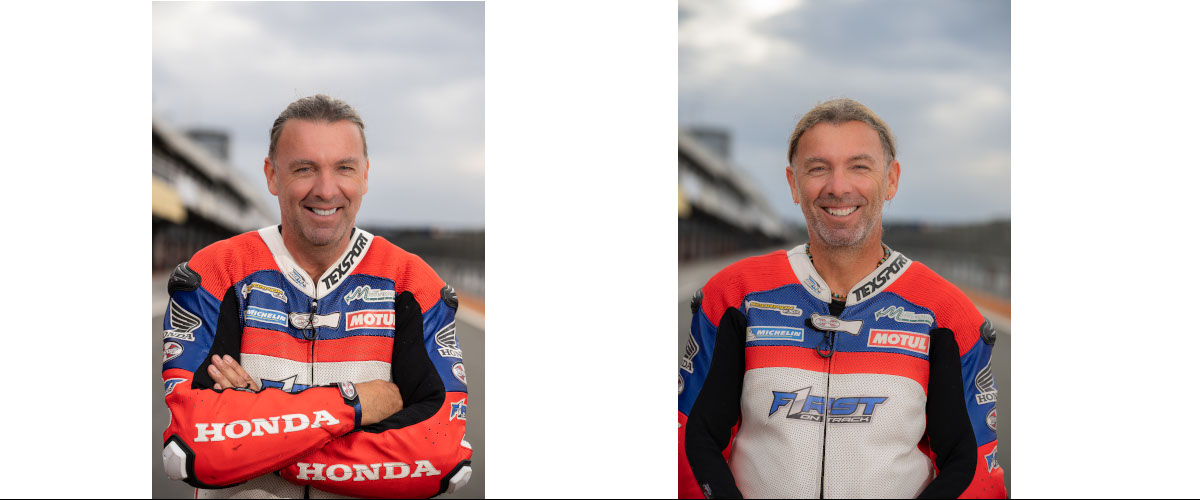 It all started...

...in 1999, Ludovic and Yvan Genestier started racing motorbikes to fulfil an old childhood dream. They quickly got into the game and competed for several years, leading them to the World Endurance Championship, in which they participated for 5 years.

To subsidise their seasons, they created the Genou's Team in 2000, whose aim was to get "everyone" to drive on the circuit, but with supervision. The driving school was born!

From Genou's Team to First On Track today, Ludovic and Yvan Genestier have invested in their passion to offer you the best of motorbike riding on the circuit.
And then things accelerated...

...Ludovic and Yvan have surrounded themselves with drivers with exceptional track records such as Sébastien Charpentier, Freddy Foray, Jean Michel Bayle and many others, as well as experienced mechanics from the racing world, and a staff that listens to everyone. With First On Track, they have developed a unique offer in the world of motorbike racing on circuits:

    The possibility to ride on the most beautiful circuits in France and Europe
    A large choice of possibilities: you can opt for free riding, individual coaching and VIP formulas, the private experience
    Service on all the circuits: tyre assistance and sales, advice, motorbike hire, etc.

Behind a false sense of relaxation, Ludovic and Yvan Genestier, as well as the entire First On Track team, are highly professional and obsessed with the safety and well-being of their clients.

The big players in the motorbike industry are not mistaken: First On Track has been a partner for many years with : Motul, Michelin, Texsport, Scorpions, and more particularly with Honda France since 2011 as it is the official school of the world's leading manufacturer.
.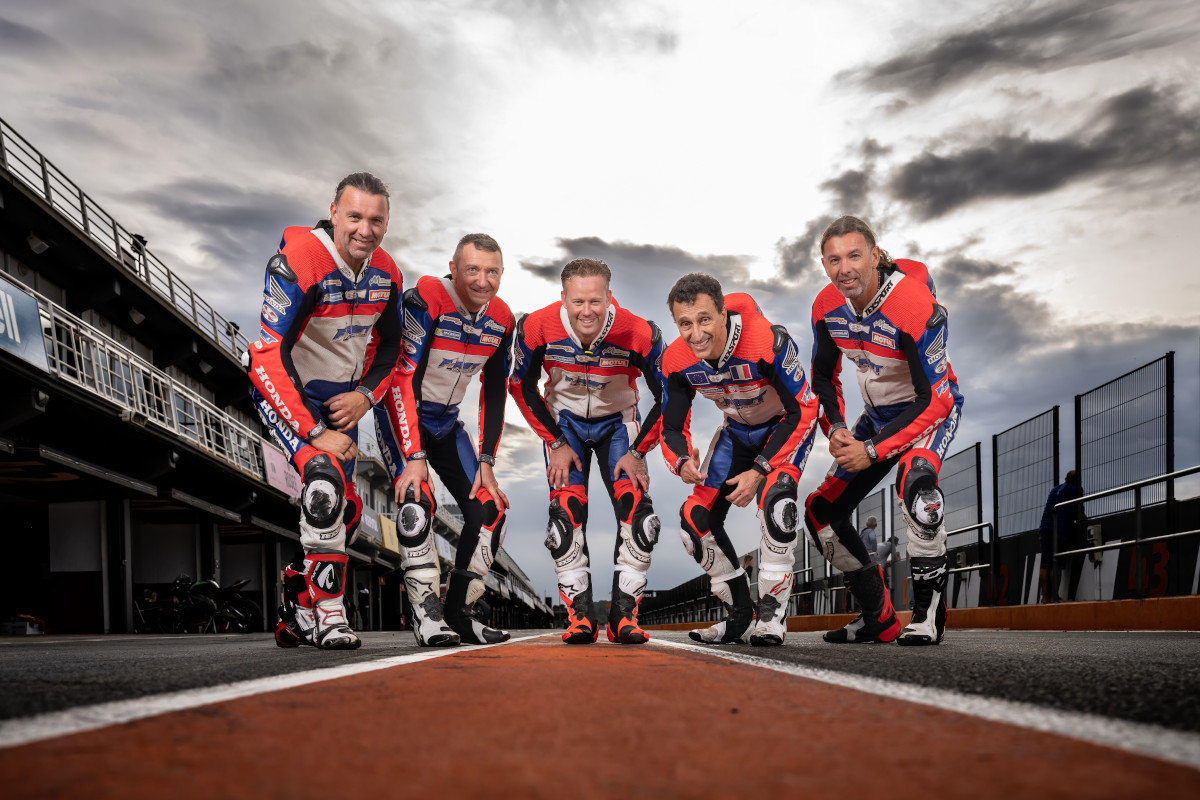 ---
Need personalised advice?
The whole First On Track team is ready to answer any questions you might have! Having trouble selecting the most appropriate package for your level? Or would you just like more information about our services? Call us, and we will do our best to answer your questions..
Call Ludovic : +33 6 80 36 68 45
Call Yvan : +33 6 71 10 28 01
Send an email : contact@first-on-track.com