All First On Track services
To enable you to experience your passion under the best conditions, First On Track has developed a whole range of services that is unique in the motorcycling world:
THE NO-STRESS PACK
Want to ride with us throughout the season? This is the pack for you! Entrust your bike to us at the beginning of the year, and we will pamper it, transport it and hand it over to you at all the circuits you have selected.
Discover
TRANSPORT
Do you want to entrust your bike transport to us on specific occasions? We can organise transport for all the season's dates and circuits
Discover
THE VIP PACKAGE
You love the great circuits and you want to be comfortably established in a pit box and supervised by riders like Sébastien Charpentier and Freddy Foray, with your bike taken care of by the team's mechanics...
Discover
COACHING
This is the best way to help you ride faster, gain greater enjoyment and ride under the best safety conditions. Coaching enables you to advance to greater mastery of your bike.
Discover
BIKE HIRE
You dream of coming to ride on a racetrack but you don't have a bike… No problem! First On Track has thought of you, and can rent you a bike for the day.
Discover
PERSONALISED SUPPORT
This option is the ideal way of making progress under the best conditions, as your instructor gives you individual advice perfectly tailored to your skill level during each session.
Discover
SMALL GROUP RIDES
Do you dream of riding on a circuit that's not on our calendar? We can organise everything for a small group ride – let's go!
+33 6 80 36 68 45
COMPETITION SUPPORT
Do you want to take part in a race, such as the 12 Hours of Magny-Cours or the 24 Hours of Catalunya? We can provide the resources and supervision of the First On Track organisation.
+33 6 71 10 28 01
---
A few photos of First On Track services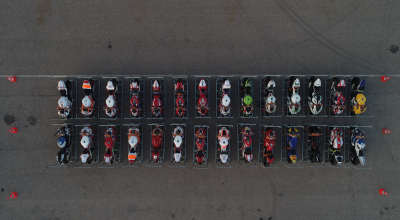 Motorcycle transport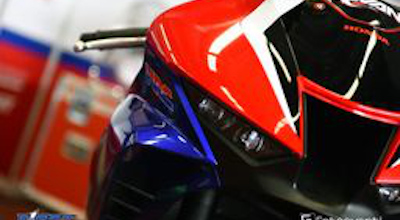 Motorcycle hire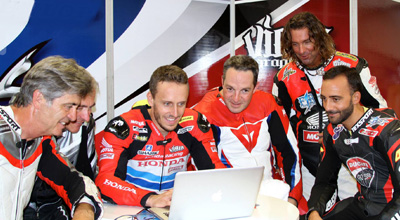 Coaching with Freddy Foray
---
Besoin de conseils personnalisés ?
Toute l'équipe de First On Track se tient à votre entière disposition pour tout renseignement complémentaire ! Vous avez du mal à choisir la formule la plus adaptée à votre niveau ? Ou vous souhaiteriez tout simplement plus d'informations sur nos prestations ? Appelez-nous, nous tâcherons de répondre au mieux à votre demande.
Appeler Ludovic : +33 6 80 36 68 45
Appeler Yvan : +33 6 71 10 28 01
Envoyer un mail : contact@first-on-track.com