Motorcycle track days
Motorcycle track days are the basis of what First On Track offers. Our role is to enable you to ride on the best French and European circuits under the best conditions of safety and enjoyment.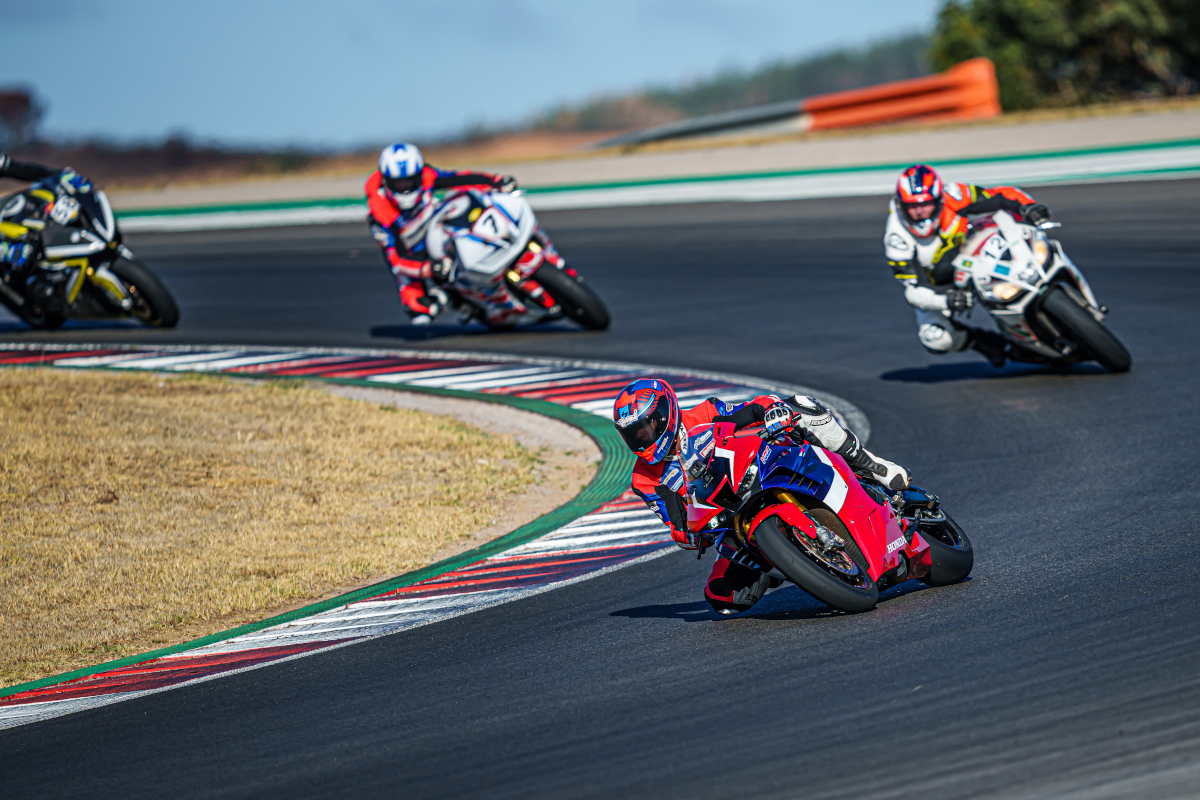 A motorcycle track day starts with the welcome!
At most circuits, you can arrive at the end of the day before your track day. The team are already there! You can set up in the paddock in your own time, unload your bike and settle in. If you have booked a place in a pit box, you can move in straight away. If you have entrusted your motorcycle transport to us, just contact a member of the team to collect your bike.
The whole First On Track team welcomes you to the pit box, where you can collect your envelopes containing a wristband and a coloured sticker (corresponding to your level), a timetable and a bike number. You are also given a transponder, which must be fitted to your machine. We will ask you for an identity document as a deposit for the transponder.
---
Next comes safety.
While a relaxed atmosphere and first-name terms are guaranteed features of a First On Track day, we make no concessions when it comes to safety. The day starts with a briefing at 8.30. Participants are reminded of the safety instructions and the specific characteristics of the circuit. The first group takes to the track at 9. Random alcohol testing and saliva tests to detect cannabis are carried out to ensure everyone's safety and the quality of the atmosphere during the day.
At most circuits, sessions last 20 minutes and riders are divided into four groups by level. All motorcycles are equipped with a transponder to record the times. Once or twice a day, riders have the chance to shift between groups. This ensures you are always riding with a uniform group, with riders at the same level as you.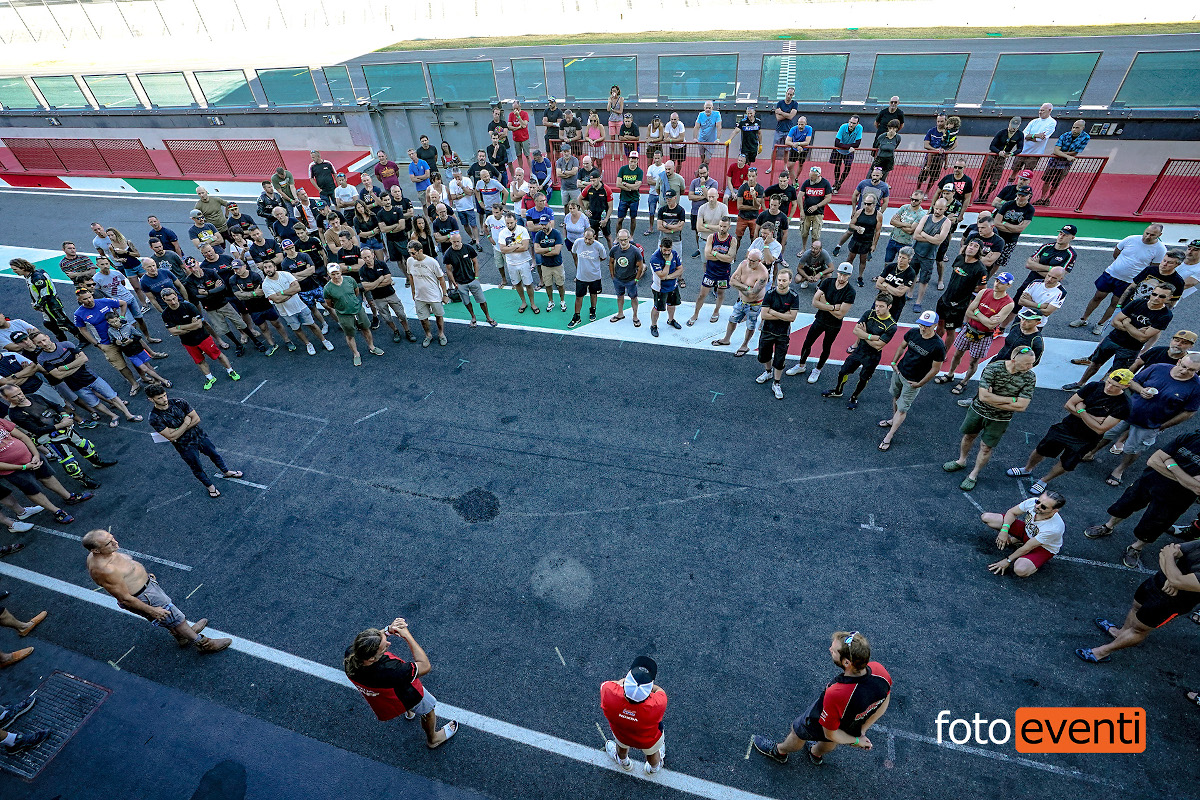 ---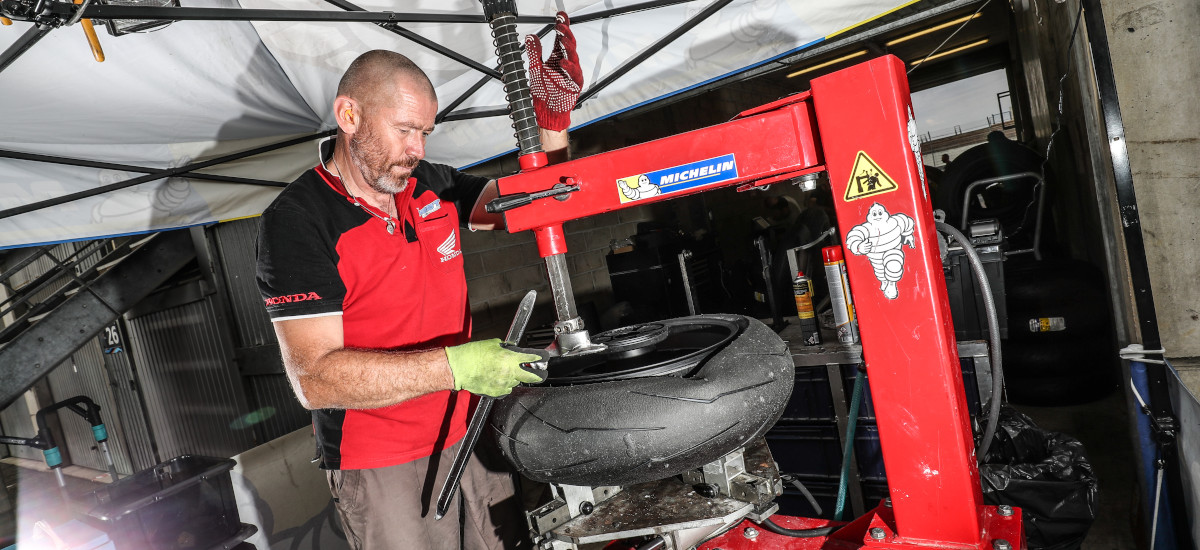 Services throughout the track day
Vatea Deloge, a competition mechanic, is present at all the motorcycle track days organised by First On Track. He is there to help you out if you have a technical issue or a fall, and can advise on basic adjustments to your suspension.
A tyre service is on hand throughout the day. Michelin has been First On Track's official partner since 2017 giving you access to a tyre range that is perfectly suited to motorcycle circuit riding. There is also a free compressor for tyre pressures.
Catering services (independent of First On Track) depend on the circuit: most of the large European circuits have cafeterias or snack vans. Check the page for the circuit you are interested in, where the details listed under "Practical information".
A photographer is present at most motorcycle track days, moving between the circuit's bends. At the end of the day, you can view his photos and take them away with you!
Finally, if you dream of riding on a circuit but don't have the right wheels,you can hire a team bike.
---
Need personalised advice?
The whole First On Track team is ready to answer any questions you might have! Having trouble selecting the most appropriate package for your level? Or would you just like more information about our services? Call us, and we will do our best to answer your questions.
Call Ludovic : +33 6 80 36 68 45
Call Yvan : +33 6 71 10 28 01
Send an email : contact@first-on-track.com