Motorcycle gift packs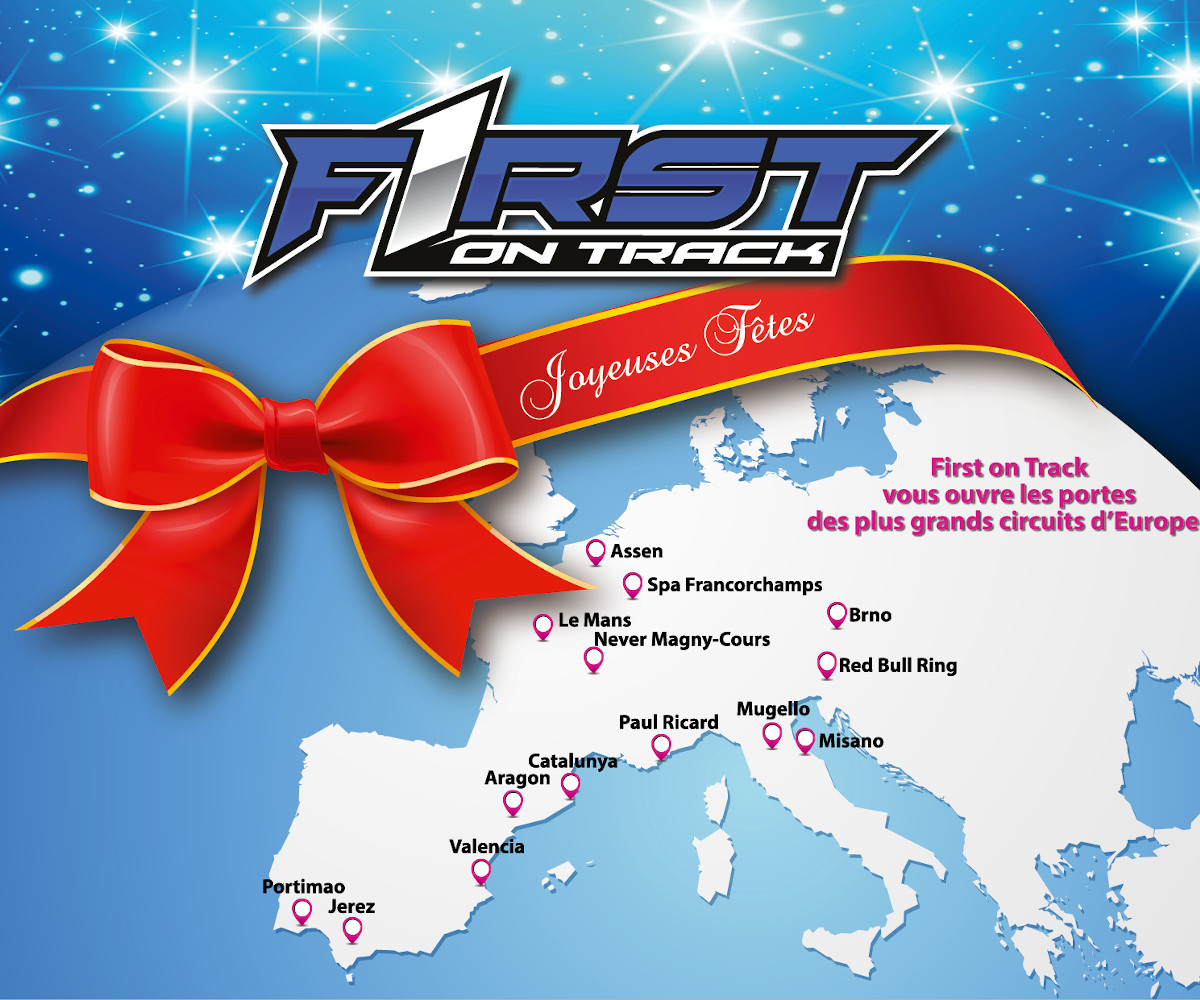 Surprise a loved one with a motorcycle gift pack
To be sure of a rapturous reception, give someone you love the best of gifts. For your motorcycle gift pack, you can choose among all the First On Track packages:
A motorcycle track day..
Note: only the Alès, Dijon and Le Castellet circuits offer packages with a single day's riding. At all the other circuits, the packages available include two to four days of riding.
Personal motorcycle coaching
Note: the course and coaching options can be taken for one, two, three or four days. They do not include registration for the track day at your chosen circuit. You can decide to offer a course or a coaching session to someone who you know is coming for a First On Track track day. Or you can decide to offer coaching + a track day in your gift pack. For example, an excellent option consists of a day's coaching + two days of riding at a circuit. Call us, and we will be happy to advise you on the best solution.
Or the "one day-dream" package, which allows you either to ride a bike with optional guidance from Freddy Foray or Sébastien Charpentier. Note: riders of Freddy and Sébastien's calibre are only present on certain dates.

And finally the "Private Experience" package, where you can spend the day riding on a great circuit reserved for your exclusive use.
---
Make your choice and call us!
The whole First On Track team is ready to answer any questions you might have! Having trouble selecting the most appropriate package for your loved one? Call us – we will be happy to advise you on the best option to choose, taking into account the skill level and experience of the person you want to surprise. You will receive a First On Track registration certificate in a gift pouch.
Call Ludovic : +33 6 80 36 68 45
Call Yvan : +33 6 71 10 28 01
Send an email : contact@first-on-track.com