Motorcycle hire for track riding
For a dream day, hire a track bike!
You dream of coming to ride on a circuit but you don't have a motorbike adapted for the track... No problem! First On Track has thought of you and can rent you a motorbike for the day.

You can choose between the brand new Honda CBR 1000 RR-R SP, an exceptional sports bike, directly resulting from Honda's winning experience in Moto GP or the Honda CBR 600 RR, a light and easy to handle sports bike.

Want to go further? You want a coach to accompany you all day? It's possible... First On Track can rent you a bike for the day and will be happy to provide you with a coach for the whole day as well.

You want more? You dream of riding a motorbike on a big European circuit and being coached by Sébastien Charpentier
Once again, it's possible! You will be a GP driver for a day.
Motorbike rental rates for the 2023 season and practical information

At First On Track, the rental of a motorbike for a day on the track includes: the motorbike of course, the fuel as well as the provision of heating blankets and a pair of crutches. The motorbike rental option will be offered to you just after you have clicked on "Add to basket" on the date of your choice. You have the possibility to take out a deposit repurchase insurance with our partner assuracing.
RENTAL
HONDA 600 CBR RR
400€ / day

(not including registration for the day)
RENTAL
HONDA 1000 CBR RR-R
600€ / day

(not including registration for the day)

---
A few photos of First On Track bikes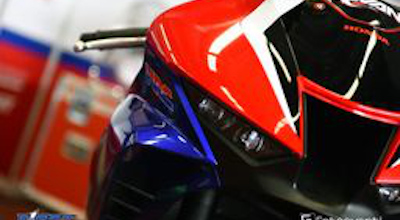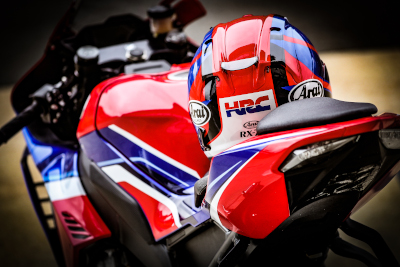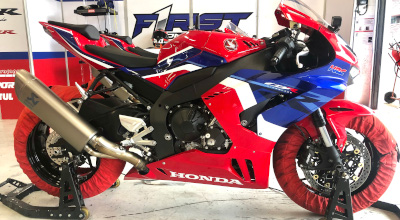 ---
Need personalised advice?
The whole First On Track team is ready to answer any questions you might have! Having trouble selecting the most appropriate package for your level? Or would you just like more information about our services? Call us, and we will do our best to answer your questions.
Call Ludovic : +33 6 80 36 68 45
Call Yvan : +33 6 71 10 28 01
Send an email : contact@first-on-track.com